Your Vehicle Should Shine As Much As Your Birthday With A FREE Footprint Free Car Wash!
Are you wondering what a Footprint Free Car Wash is?
This is an exterior and interior wash and vacuum that leaves no trace of dirt on the vehicle or on the ground around where it was cleaned.
(We may do extra on regular clients vehicles, but I don't want to over promise and have to spend 3-4 hours on it)
We ensure that your vehicle will sparkle and that there will be little to no evidence that your vehicle was washed in the spot that it is parked in.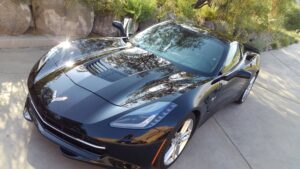 Sign up for our birthday rewards now!
Click on the year and month to easily select your dates
* Does not apply to muddy or extremely dirty vehicles.
*FREE wash is for recurring customers only.
*First time customers will get a FREE windshield treatment added on to their service.
---
Contact us:

505-421-7200
Parknshine@gmail.com